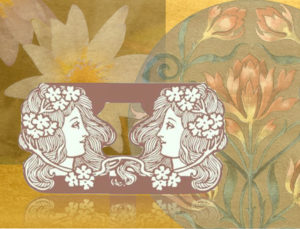 MUSINGS ON THE NEW AGE
A series of blogs of life in the world of the New Age
I Did, I Did, I Did
"I did this, then I did that, then I did the other, and now I'm gone." This seems to be the new, New Age fashion. Announce to everyone what you are doing/have done and then walk away. Forget about interacting. Forget about, "how are you? What is new with you?" One-way communication is the name of the game.
Two weeks ago at the health food store I was approached by someone I had known about 10 years ago. They had moved away from the island a few years ago and were back for a short visit. The conversation went something like this:
Her: "It's been so long since I've seen you! I'm here doing a very important function at the Hilton and I'm just here for the afternoon and evening, and I've been travelling and teaching, and all these people think so highly of me, I have so many students now, and it's an honor for me to be doing this event tonight – my students wanted to come, but they couldn't, and it's been really great to see you and reconnect, I'm in a hurry – I've gotta run to be on time, bye!"
I think I only responded, bye back. Not once did she ask how I was doing, or what was up with me. Even being in a hurry she could have said, "I'd love to catch up, but I'm really short on time. Let's figure a way and time we can connect properly."
I felt like I was being delivered an advertisement for her life. I figure if a person has to do this, they must not be too happy or confident in their own life that they are unwilling to receive anything from yours.
I could have halfway believed the short on time bit, but for the fact that I was another 20 minutes in the store and when I checked out she was sitting in the car in the parking lot.
This isn't the only example. More and more on social media people are sharing about their lives and what they are doing. Social media lends itself to this with the format of posting, however good social media gurus encourage engagement with others.
There's a social media narcissism occurring. I've been requested to follow by a number of Instagramers. When I look at the account all but a couple of the 100+ photos are selfies – photos of themselves. Of these accounts I've seen two that were models who where promoting themselves – and in that instance, I think it is appropriate to have so many photos of themselves.
It rolls beyond social media into everyday life. People so focused on themselves and what they are doing there's no room for other people in the exchange. Not everyone does this, but I'm seeing an increase in this in daily interactions.
It might be time to stop, look and listen to others around you. With today's technology life has become full of sound bites – those 3 or 4 words that are supposed to sum it all up so that the message, idea, concept is transferred with the quickest speed possible. There's a place for that, and there is a place for the complexity of us as human beings. We are more than 3 or 4 words we are layers of meaning. We exist beyond sound bites. Sound bites aren't here to define us they are tools that can help us. It might be time to slow down and notice the people around us and spend time being with their complexity, letting them know they are seen and heard.