New Release!
Kukui – The Art of Designed Nut Leis
Artist Nicole Lawrence uses her expertise in painting and beaded jewelry making to identify effective techniques for making beautiful kukui leis – the Hawaiian word for a garland or necklace. This easy-to-follow guide includes instruction and tips for hobbyists and artists of any ability level to wood-burn, dye, and paint kukui nuts, while gaining an appreciation for Hawaiian culture and the history of kukui trees and their nuts.
World in a Shoe – My Journey With Horses
Nicole Lawrence likes to say she was born loving horses. As a young girl, she dreamed of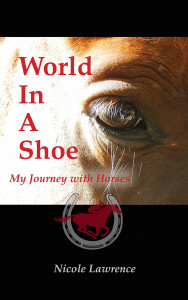 having her own horse, learning to ride, and even working with them as a profession. She went on to realize that dream, and in doing so encountered exceptional people who had a significant impact on her life.
To Nicole, horses were individuals who truly touched her Soul. She came to know them as teachers as well as unpredictable forces of nature. She experienced many rewarding and joyful moments juxtaposed with the reality and occasional sorrow of the horse world.
"World in a Shoe" takes you on an intimate journey with horses and the people around them who touched Nicole's life, giving her a greater understanding of human nature and herself.
~~~~~~~~~~~~
Learn to Benefit From Your Life Journey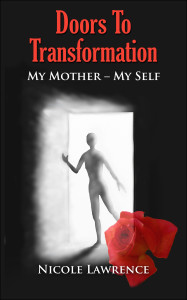 For better or worse, childhood experiences affect how individuals view themselves and their place in the world for the rest of their lives. Author Nicole Lawrence understands this as well as anyone, having survived a challenging childhood in a broken home and a dysfunctional relationship with her mother to find her own path through life.
In "Doors to Transformation," Nicole helps readers who may be struggling with their own childhood experiences by sharing her story of forgiveness and describing the tools that contributed to her healing journey. The transformational process includes coming to peace with the past as well as actively working toward releasing emotions so you can become the person you want to be.
Buy Now on Amazon